Special offers
Quinta Vale d'Aldeia Moments Menu
Discover the menu of this EnoGastronomic experience

Moments to Gallop!
An equestrian experience combined with moments of relaxation, comfort and well-being!
A partnership between the Longroiva Hotel Rural and Quinta da Bacelada - Equestrian Tourism, Events, Hunting and Fishing !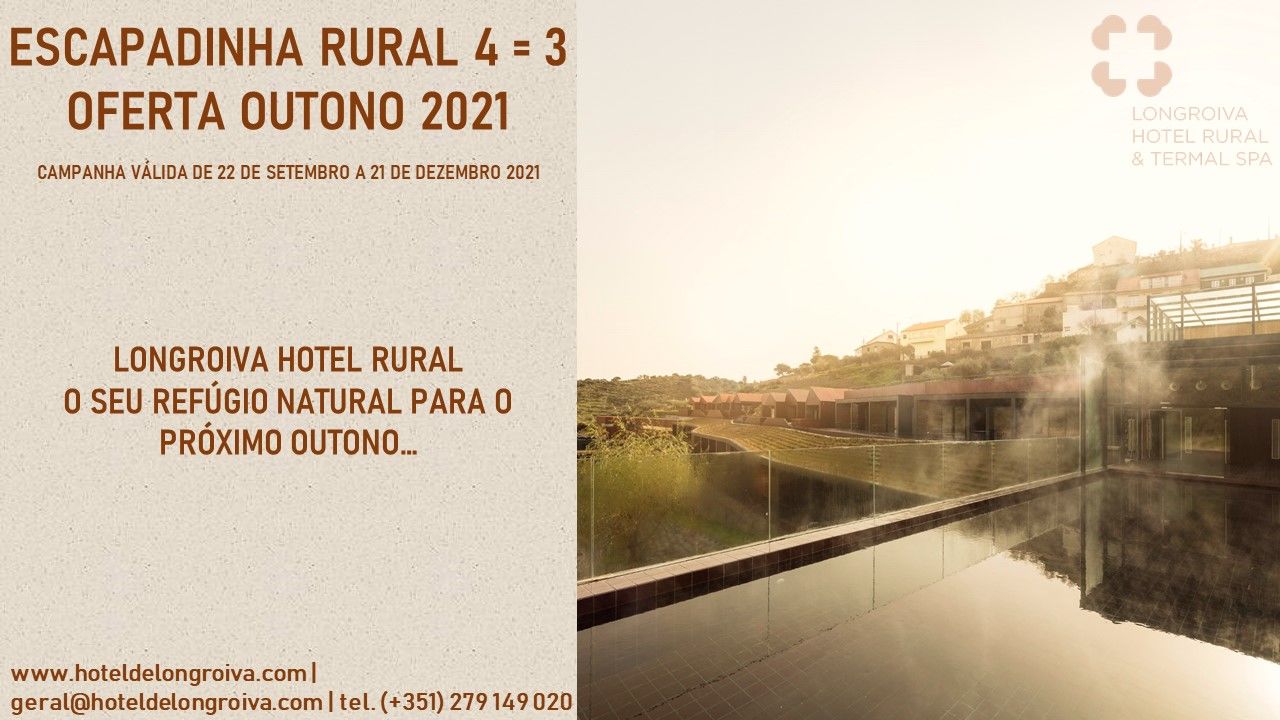 Longroiva Rural Getaway 4=3
AUTUMN 2021 OFFER
This getaway is valid from the 22nd of September until the 21st of December 2021, and does not exclude Saturdays.
For more information and reservations: geral@hoteldelongroiva.com | 279 149 020
Moments Of Love
Discover our special program!

Moments with Serra Douro Trip
Discover the archaeological route of Freixo Numão, heading for a typical lunch at the most iconic deli in the region, with views of the Douro! And for a golden afternoon, enjoy a memorable wine experience!
For more information and reservations: geral@hoteldelongroiva.com | 279 149 020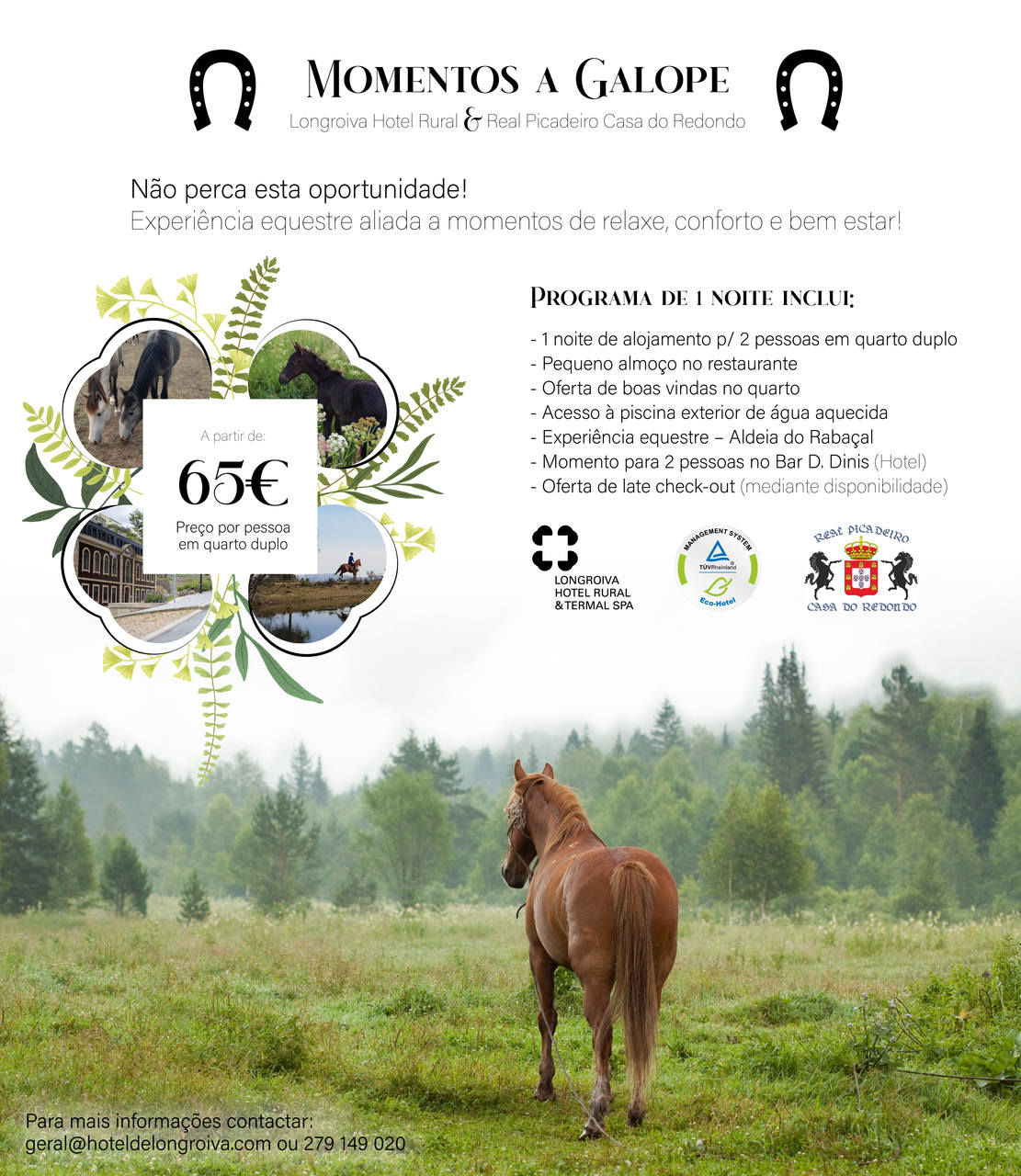 Galloping Moments – Horse Baptism and Horse Riding
For more information and reservations: geral@hoteldelongroiva.com | 279 149 020