Special offers / Special offers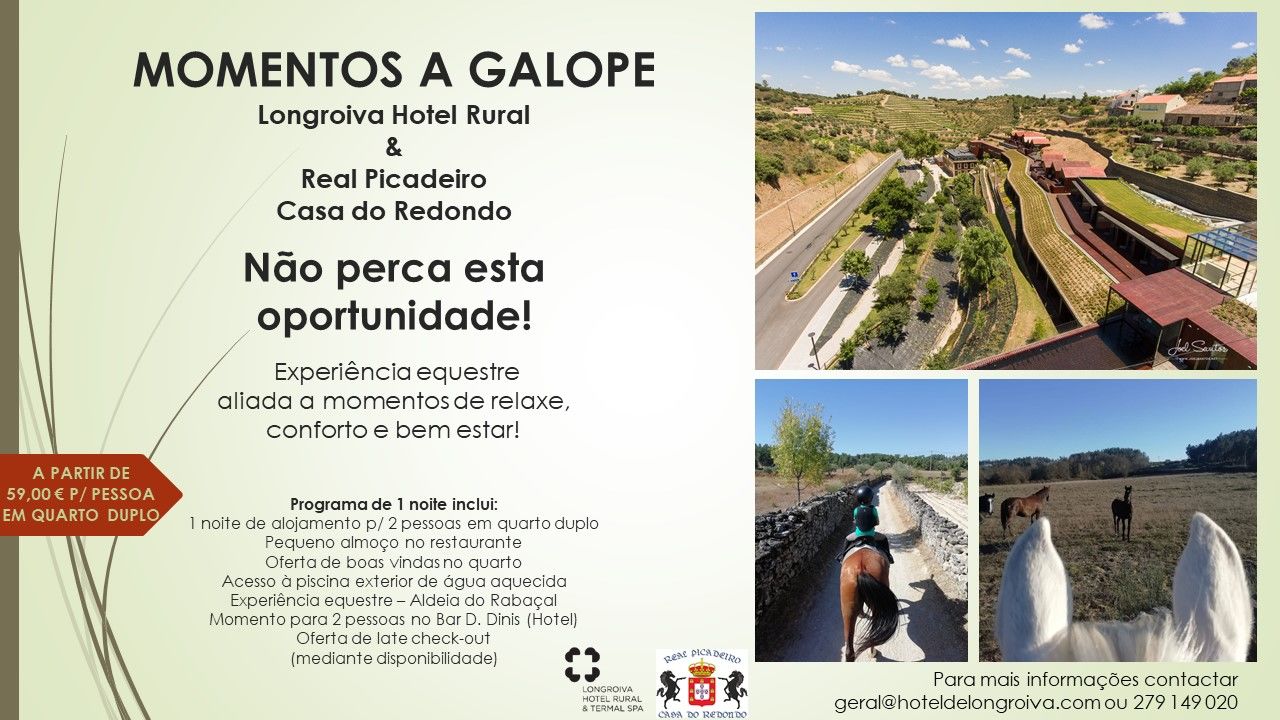 Moments to Gallop!
An equestrian experience combined with moments of relaxation, comfort and well-being!
A partnership between the Longroiva Hotel Rural and Quinta da Bacelada - Equestrian Tourism, Events, Hunting and Fishing !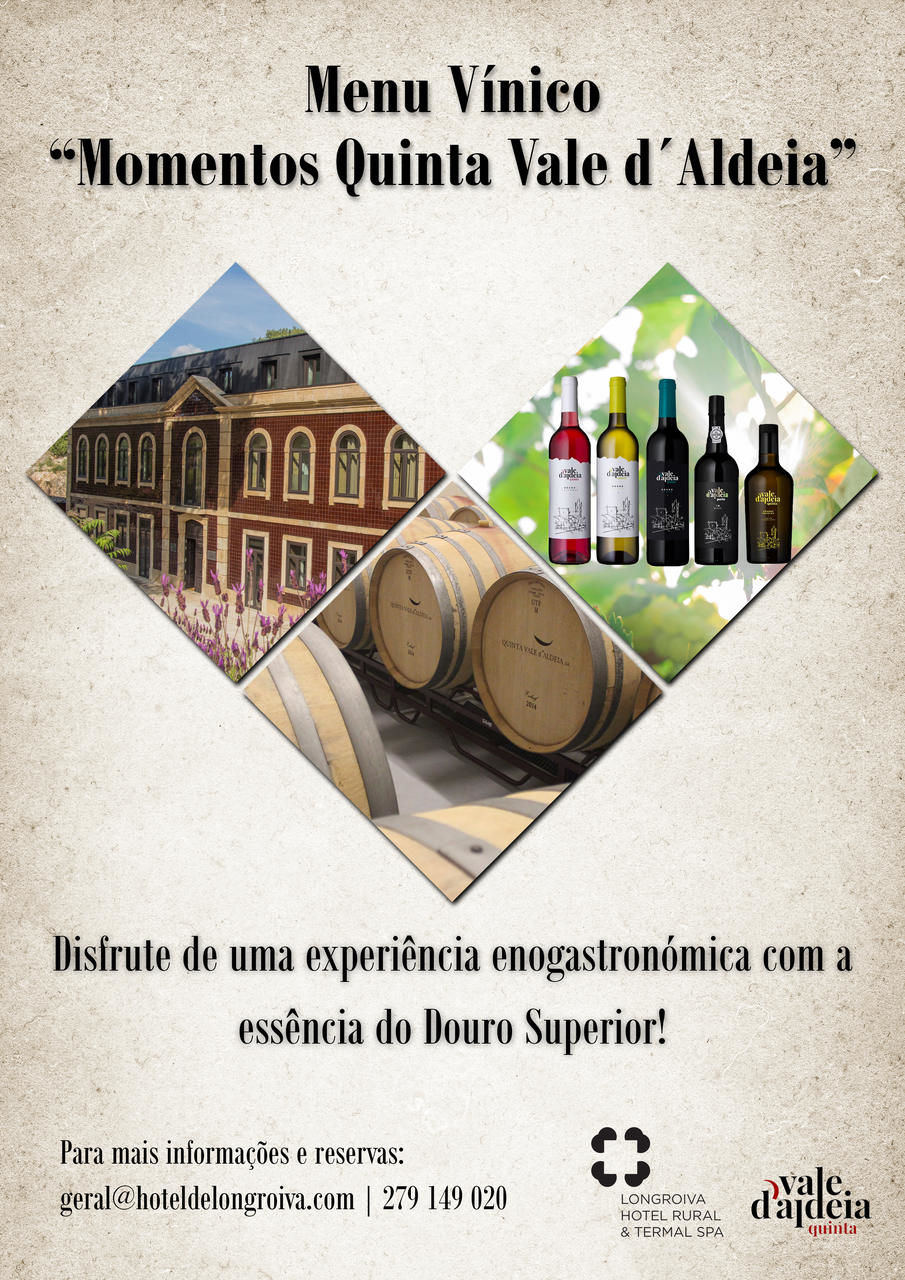 Wine Menu "Quinta Vale d'Aldeia Moments"
Enjoy an enogastronomic experience with the essence of the Douro Superior!
For more information and reservations: geral@hoteldelongroiva.com | 279 149 020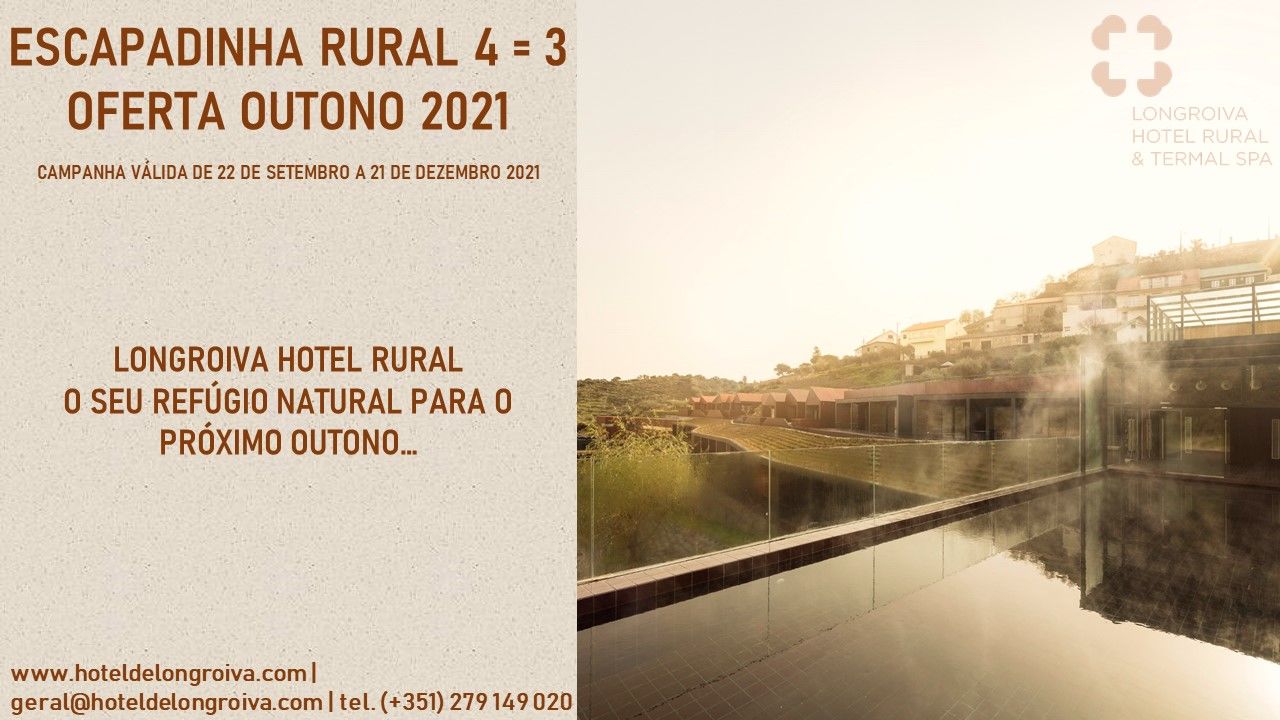 Longroiva Rural Getaway 4=3
AUTUMN 2021 OFFER
This getaway is valid from the 22nd of September until the 21st of December 2021, and does not exclude Saturdays.
For more information and reservations: geral@hoteldelongroiva.com | 279 149 020